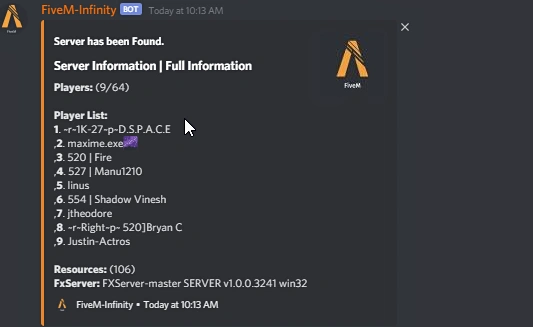 FiveM Player Check and More!
Downloads: 158 | Uploaded: 31. Dec 2020
(2)
Free download
Misc
Discord
Description
---
This is a bot that can help search up servers via a IP. This is a basic bot but very useful to tell how many resources and more!
Commands:
--fxserver (IP)
--STATS (IP)
--resources (IP)
--search (IP)
--HELPThis also can be used to scrap it for code for your own bot. This is for FiveM and RedM Servers however.